Welcome Naughty Boys and Girls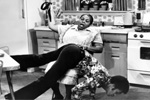 I offer traditional discipline spanking services for adult naughty boys & girls who feel they would benefit from a trip over Aunt Liz's knee. Perhaps you would wish to put me over your knee the errant school-girl, to teach me the lesson I deserve, pull my skirts up and give me a good old fashioned spanking..
Play-time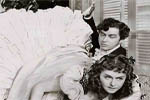 I can play all sorts of roles, schoolmistress, strict auntie, 50's mom, governess, policewoman, strict boss, headmistress, matron, riding mistress and many more. I have quite a few different outfits and I will try to have pictures of them all on the site over awhile.